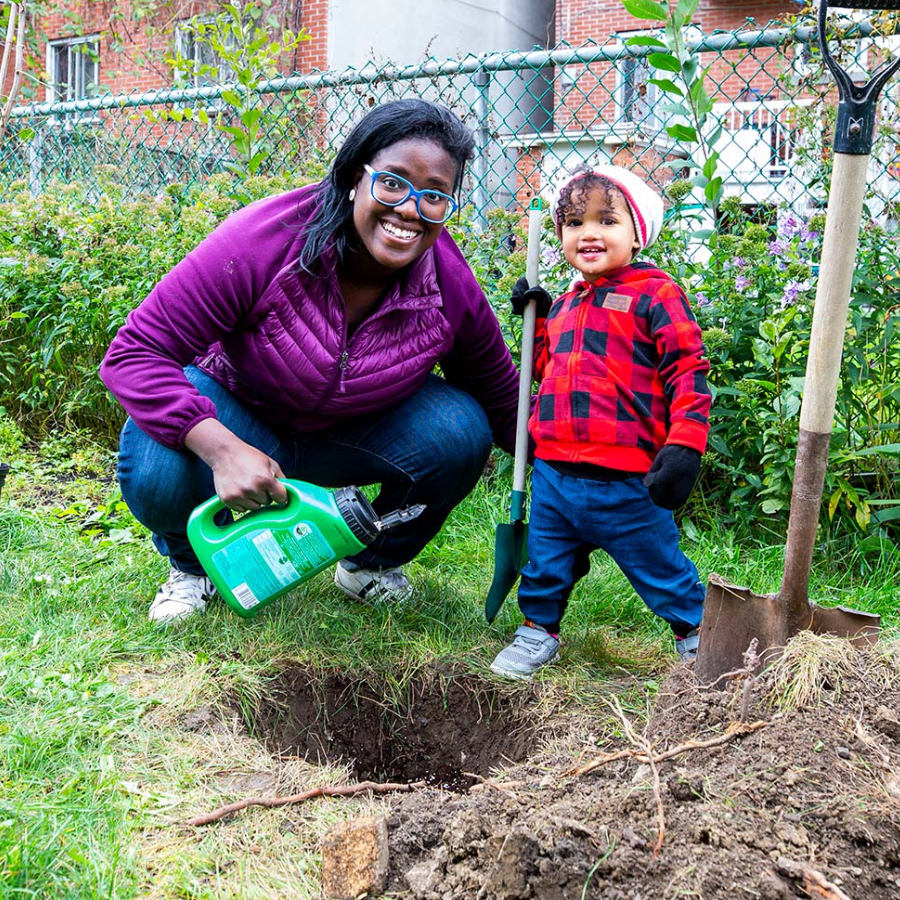 A tree for my neighbourhood's operation
Created to facilitate access to trees for urban populations thanks to very attractive prices and deliveries as close as possible to the buyer, the campaign has already made it possible to plant more than 27,000 trees across the whole island, since 2013.
Under the initiative of the Regroupement des éco-quartier (REQ) and the Société de verdissement du Montréal métropolitain (Soverdi), the campaign A tree for my neighborhood invites residents of the city of Montreal and related cities twice a year to plant trees on their property, to take advantage of their many benefits.
To participate, it's simple: owners and renters just have to shop for their trees online, directly on this website. Their order will then be available in mid-June for the spring campaign and mid-October for the fall campaign, to be picked up directly at drop-off points, or delivered and planted depending on the options offered by the éco-quartier.
This innovative initiative is made possible thanks to the proximity network of éco-quartier, financial support from the City of Montreal, Côte-Saint-Luc, Pincourt and Kirkland and the participation of members of the Urban Forest Alliance.
A Tree For My Neighborhood campaign is part of a global effort to increase the plant cover on the island of Montreal, as part of the Urban Forest Action Plan.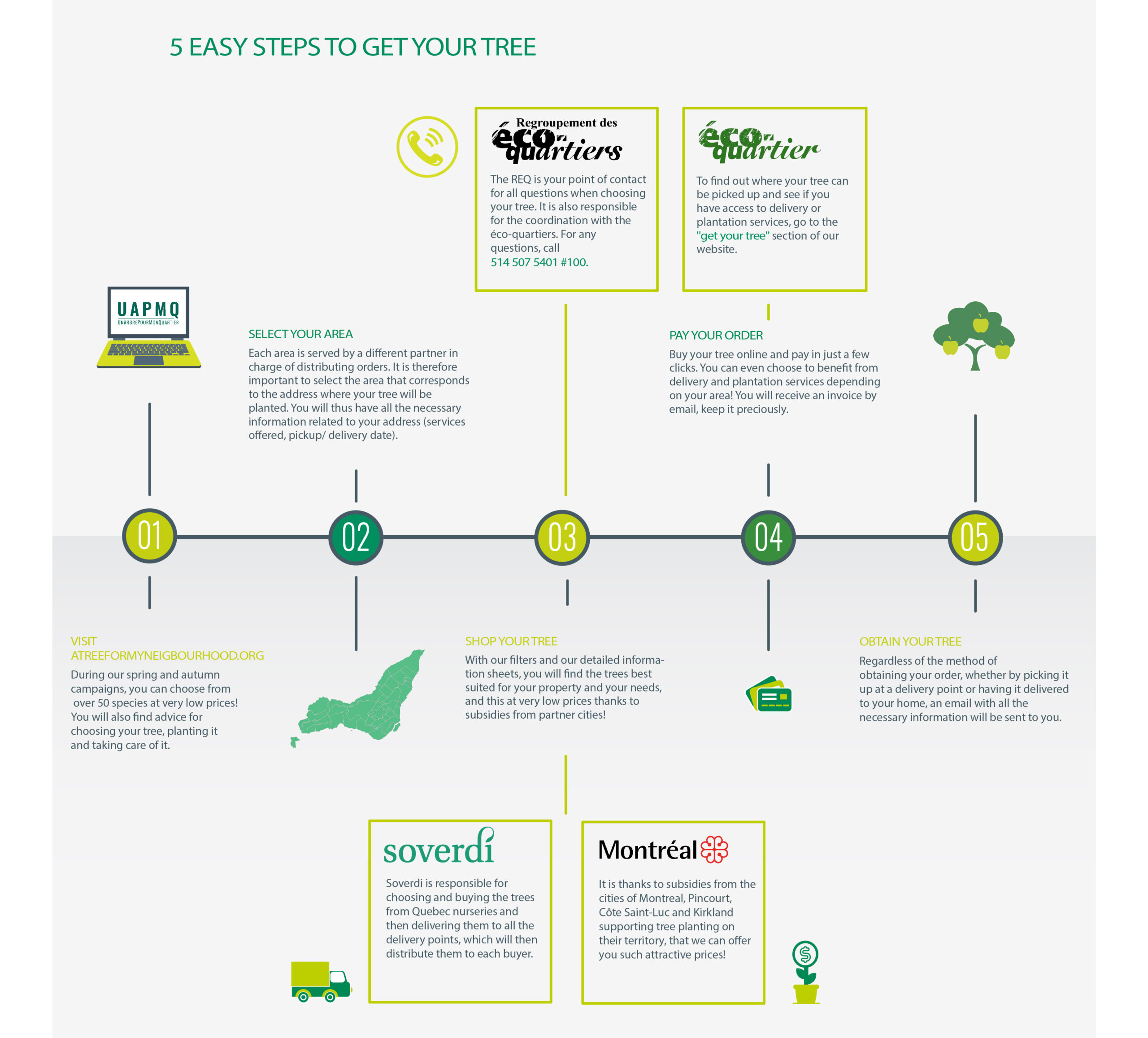 At the origin of the campaign
Regroupement des éco-quartiers (REQ)
The REQ is a network of community organizations rooted throughout the Montréal area. The 19 borough éco-quartiers support many local sustainable development projects, citizen initiatives and environmental education. Our organization is invested in projects such as composting, drinking water conservation, urban agriculture and environmental awareness. Year-round, local eco-quartiers serve 90% of Montréalers residing in 15 of the 19 boroughs, representing nearly 1.5 million citizens.
Société de verdissement du Montréal métropolitain (Soverdi)
The Société de verdissement du Montréal métropolitain (Soverdi) is an NPO that works to green Montreal, one tree at a time. It is implementing urban greening strategies to significantly increase urban forests in order to improve the health and quality of life of the population. Since 2012, more than 100,000 trees have taken root on private and institutional land in Montreal with the collaboration of members of the Urban Forest Alliance and the support of the City of Montreal and urban forest leaders.