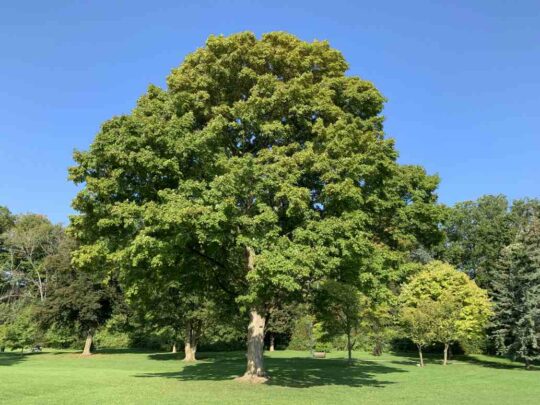 Family :

Aceraceae

Origin :

Native

Hardiness :

4a

Exposition :

Sun or partial shade

Height at maturity :

20 m

Spread at maturity :

15 m

Crown shape :

Large tree. Oval crown shape becoming round.

Roots :

Superficial

Spacing requirement from power lines :

13,5 m

Growth rate :

Slow

Soil and moisture :

Prefers deep, rich end well-drained soil.

Tolerance to road salt :

Low

Tolerance to pollution :

Low

Tolerance to compacting :

Low

Common problems (disease, fungus, insects) :

Few pathological problems: leaf burn, frostbite of young trunks. slight sensitivity: phytopte

Special comments :

Rustic, native to Quebec. Brilliant red, yellow or orange fall color Not very suitable for urban conditions Very sensitive to several pesticides. Difficult recovery after planting. Prefers deep, rich and well-drained soil, weak compaction tolerance.