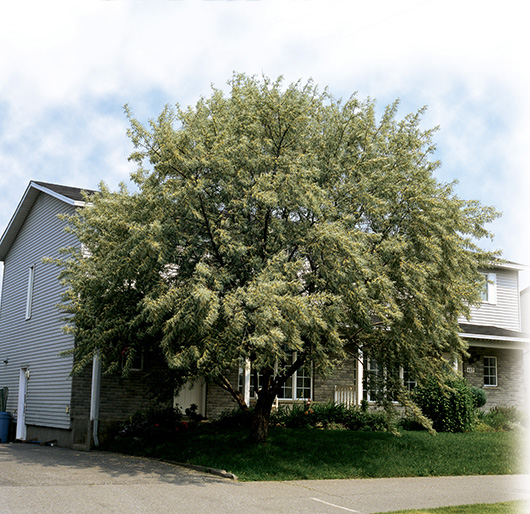 Family :

Eleagnaceae

Origin :

Exotic

Hardiness Zone :

2b

Light requirement :

Sun

Height at maturity :

7 m

Spread at maturity :

7 m

Crown shape :

Globular, rather open and irregular; Single-trunked; Semi-erect, thorny branches; Silver twigs.

Roots :

Superficiel

Spacing requirement from power lines :

None

Growth rate :

Fast

Tolerance to road salt :

Hight

Tolerance to pollution :

Hight

Common problems (disease, fungus, insects) :

Slight sensitivity: cankers, wilt, nectrian dieback; Few entomological problems.

Special comments :

Very rustic, withstands pollution well; Often confused with willows due to the similarity of the foliage. Edible fruits although very different from the marinated olives that we know well.