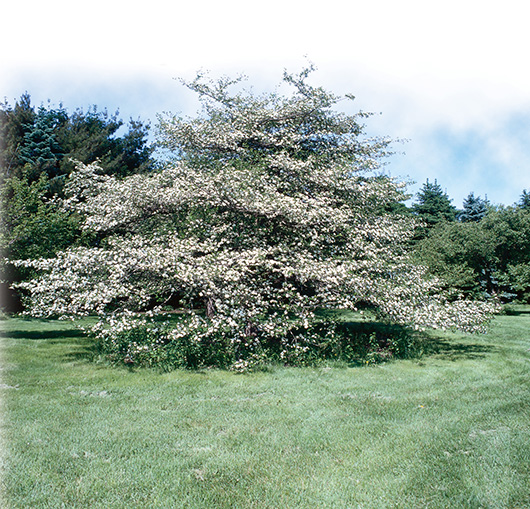 Family :

Rosaceae

Origin :

Indigenous

Hardiness :

2b

Exposition :

Full sun

Height at maturity :

6 m

Spread at maturity :

6 m

Crown shape :

Globular

Roots :

Deep root system

Spacing requirement from power lines :

None

Growth rate :

Slow

Soil and moisture :

Prefers deep, clayey, loamy, sandy, humus soil; Medium moisture; pH : all.

Tolerance to road salt :

Low

Tolerance to la pollution :

High

Tolerance to compacting :

Medium

Common problems (disease, fungus, insects) :

Average sensitivity to diseases: verticillium wilt, rust; Average sensitivity to insects: red spider mites, leaf miners, caterpillars.

Special comments :

Hardy, tolerates urban pollution; Seems less susceptible to fire blight than other species; Isolated, screening, defensive hedge and naturalization; Suitable for slope erosion control.