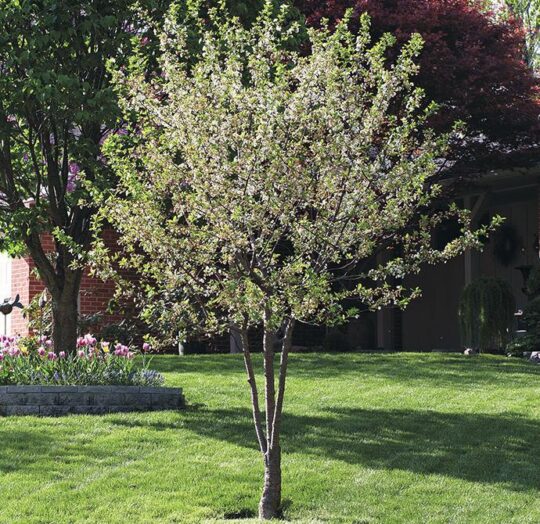 Family :

Rosaceae

Origin :

Horticultural

Hardiness :

3

Exposition :

Full sun

Height at maturity :

3 m

Spread at maturity :

2 m

Crown shape :

Pyramidal, rounded

Spacing requirement from power lines :

None

Growth rate :

High

Soil and moisture :

Prefers well-drained soil.

Fertility :

Self-fertile

Common problems (disease, fungus, insects) :

Prune dead branches to prevent disease.

Special comments :

Very hardy; Prune during the dormant season (late March, early April); Water well after planting and regularly during dry spells in the first few years.