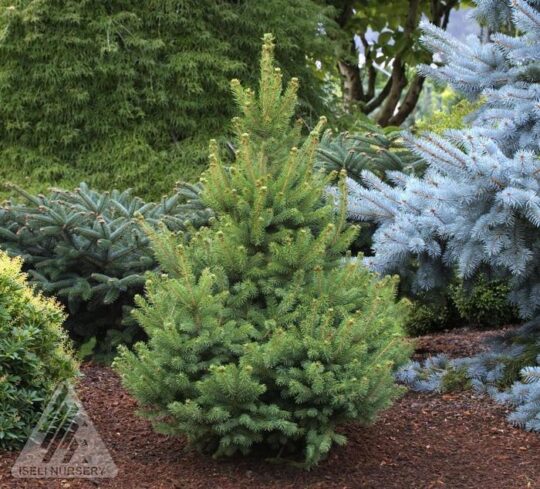 Family :

Pinaceae

Origin :

Indigenous

Hardiness :

2

Exposition :

Sun or partial shade

Height at maturity :

3,5 m

Spread at maturity :

1 m

Crown shape :

Conical shape

Roots :

Superficial

Spacing requirement from power lines :

None

Growth rate :

Fast

Soil and moisture :

Prefers a rich, fresh and well drained soil; It is not demanding in terms of soil type or pH.

Tolerance to road salts :

Low

Tolerance to pollution :

Average

Common problems (disease, fungus, insects) :

Rot, crown gall, needle cast (Lophodermium piceae) and leaf rust.

Special comments :

Stiff branches densely covered with blue-green spines; It will benefit from being planted in a relatively protected area; Resilience to harsh winter conditions.