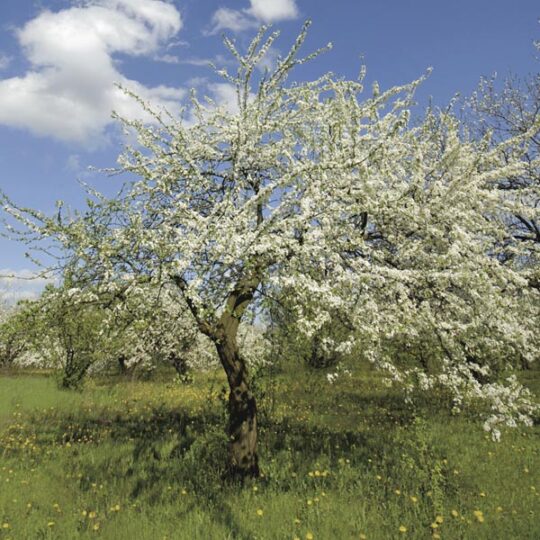 Family :

Rosaceae

Origin :

Horticultural

Hardiness :

4b

Exposition :

Sun

Height at maturity :

5 m

Spread at maturity :

4 m

Crown shape :

Pyramidal, rounded

Spacing requirement from power lines :

None

Growth rate :

Average

Soil and moisture :

Prefers loamy, slightly acidic to slightly alkaline, moist but well-drained soil.

Fertility :

Cross-pollination.

Common problems (disease, fungus, insects) :

Susceptible to bacterial canker, leaf spot, brown rot, black knot.

Special comments :

Japanese plums can be picked before they are fully ripe, as they will finish ripening off the tree; This sweet, uniquely flavored fruit is ideal for eating, canning and jamming.