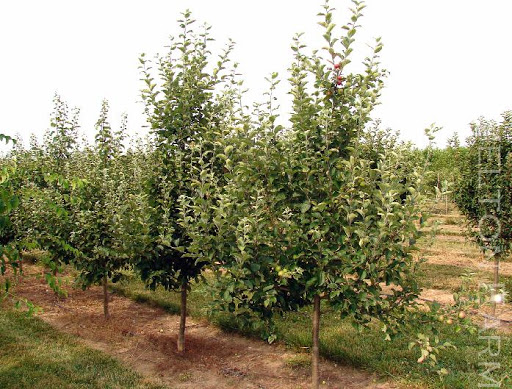 Family :

Rosaceae

Origin :

Horticultural

Hardiness Zone :

3

Light requirement :

Full sun

Height at maturity :

6 m

Spread at maturity :

5 m

Crown shape :

Pyramidal, rotund

Roots :

Has two types of roots: permanent roots, thick and spreading, forming a horizontal layer less than 50 cm from the surface, from which many vertical roots start which descend to the impermeable layer or to the water table.

Fertility :

Self-sterile : It is necessary to plant another variety of apple tree nearby for fruit production.

Spacing requirement from power lines :

None

Growth rate :

Medium

Common problems (disease, fungus, insects) :

High resistance to disease.