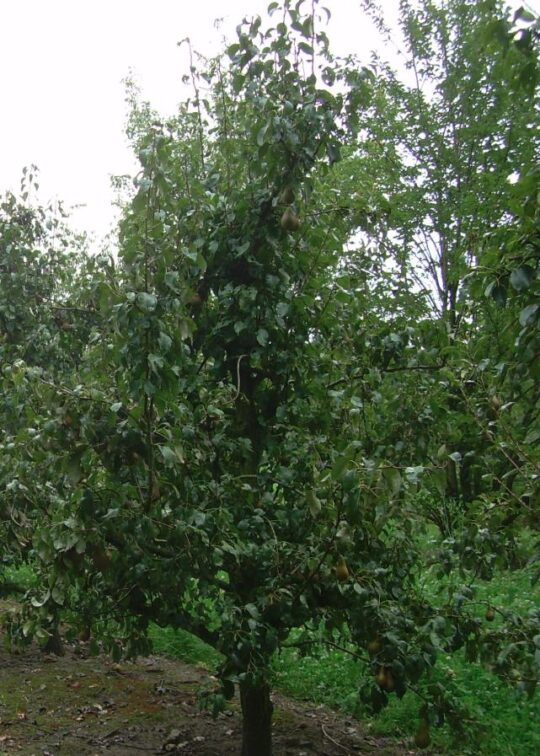 Family :

Rosaceae

Origin :

Horticultural

Hardiness :

5

Exposition :

Full sun

Height at maturity :

6 m

Spread at maturity :

4 m

Crown shape :

Erected

Spacing requirement from power lines :

None

Growth rate :

Average

Fertility :

It is a pear tree that requires pollination by another pear tree in order to produce fruit. It is therefore ideal to place it near another pear tree capable of pollinating it.

Soil and moisture :

Loose soil; Soil moisture fresh, not too dry; acid, neutral ph.

Tolerance to road salt :

Low

Tolerance to pollution :

High

Tolerance to salt spray :

High

Common problems (disease, fungus, insects) :

Good resistance to diseases and insects.

Special comments :

Vigorous, hardy and very productive; It is the variety most commonly found in gardens, as it is very popular and can be eaten fresh, as well as in pastry or jam; Watering can be important at planting and during the first years.