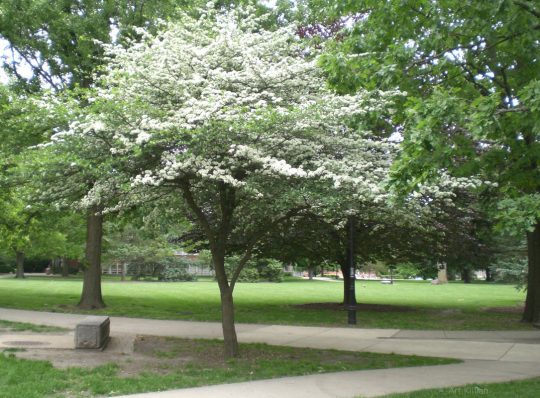 Family :

Rosaceae

Origin :

Native

Hardiness Zone :

2b

Light requirement :

Full sun

Height at maturity :

6 m

Spread at maturity :

6 m

Crown shape :

Rounding

Roots :

Deep root system

Spacing requirement from power lines :

None

Growth rate :

Low

Tolerance to pollution :

Good

Tolerance to road salt :

Low

Common problems (disease, fungus, insects) :

Moderate sensitivity to rust. Seems less susceptible to bacterial blight than others species..

Special comments :

Small, heavily branched, slow-growing tree whose branches bear long thorns. Use in isolation, screen, defensive hedge and naturalization; appropriate to limit the erosion of slopes.