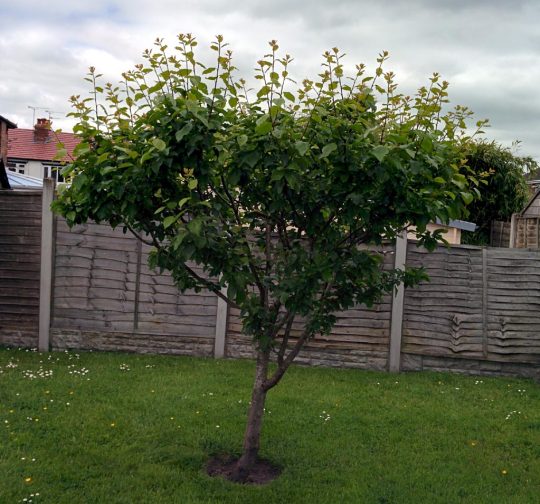 Family :

Rosaceae

Origin :

Horticultural

Hardiness Zone :

3a

Light requirement :

Full sun

Height at maturity :

5m

Spread at maturity :

4m

Crown shape :

Irregular

Fertility :

Self-sterile: It is necessary to plant another variety of Prunus nigra or americana nearby for fruit production.

Spacing requirement from power lines :

None

Growth rate :

Average

Soil and moisture :

Prefers a well-drained soil.

Special comments :

Install a rodent guard in the fall; Water well when planting and regularly during periods of drought during the first years.