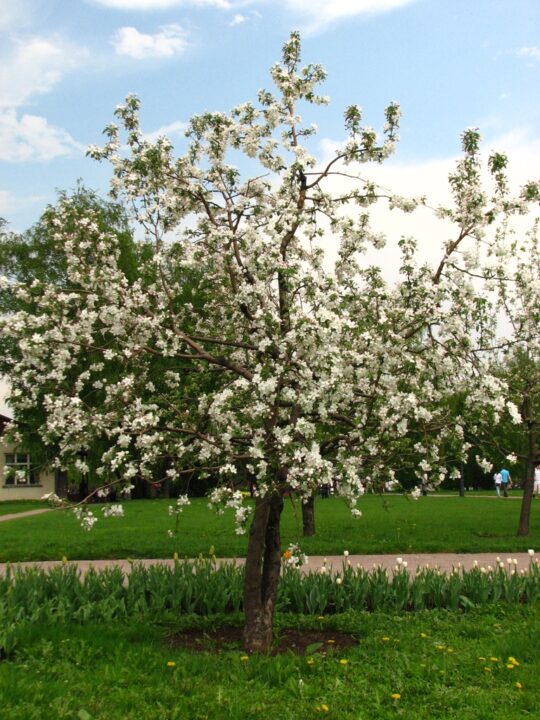 Family :

Rosaceae

Origin :

Horticultural

Hardiness :

4

Exposition :

Sun

Height at maturity :

6 m

Spread at maturity :

5 m

Crown shape :

Pyramidal, rounded

Spacing requirement from power lines :

None

Growth rate :

Average

Soil and moisture :

Rich, fresh and well-drained soil.

Fertility :

Cross-pollination

Common problems (disease, fungus, insects) :

Very resistant to scab; Tolerant to powdery mildew and leaf spot; Aphids: sometimes clusters form on young shoots in spring, causing slowed growth and distorted foliage.

Special comments :

Spectacular flowering with fragrant double flowers, attracts birds and butterflies, exceptional fruits, beautiful colors in autumn. Good resistance to many diseases. Small tree.