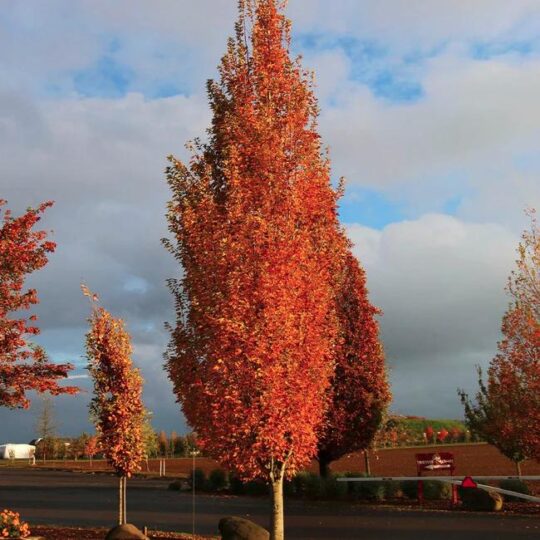 Family :

Aceraceae

Origin :

Indigenous

Hardiness :

4

Exposition :

Full sun or partial sun

Height at maturity :

12 m

Spread at maturity :

4 m

Crown shape :

Narrow, denser variety than the red maple "Armstrong". Erect branches.

Roots :

Superficial

Spacing requirement from power lines :

5 m

Growth rate :

Average

Soil and moisture :

Generally not very demanding on the nature of the soil, they like cool, well-drained soils.

Tolerance to road salt :

Low

Tolerance to pollution :

Medium

Tolerance to compaction :

Average

Common problems (disease, fungus, insects) :

Slight sensitivity: chlorosis; few entomological problems.

Special comments :

Perfect as a specimen or as a tree of alignment for restricted spaces.